NEW GAME APP: MUNCHI-POWER!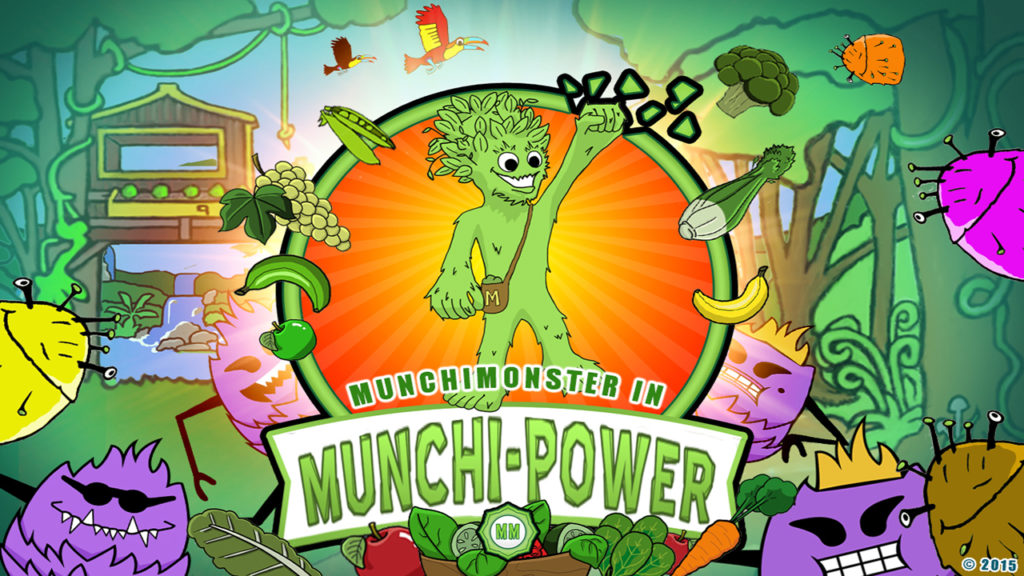 MUNCHI-POWER!
NEW! NOW ON GOOGLE PLAY (soon on mac)
ALL KIDS CAN ATTAIN MUNCHI-POWER! 
COLLECT WHOLE FRUITS & VEGGIES TO WIN! EAT KRUD GRUB AND LOSE!
USING MUNCHI-POWER! MUNCHIMONSTER DEFEATS ROTTEN BOSS KING LITTERMOORE AND HIS HENCHMEN, FOOEY & PHARTUS. SHUT DOWN THE KRUD CASTLE FACTORY! BUILD MUNCHI'S 'GREEN MACHINE', (THE COOLEST BIKE EVER). TAKE A WILD RIDE TO THE JUNGLE SALAD PARTY!  WIN REWARDS TO PLANT HIS TREEHOUSE VEGETABLE GARDEN WITH MAGIC SEEDS. PLANT THEM AND SEE WHAT GROWS!
COLLECT MUNCHI'S BIKE PARTS. RIDE TO THE SUPER-SALAD PARTY!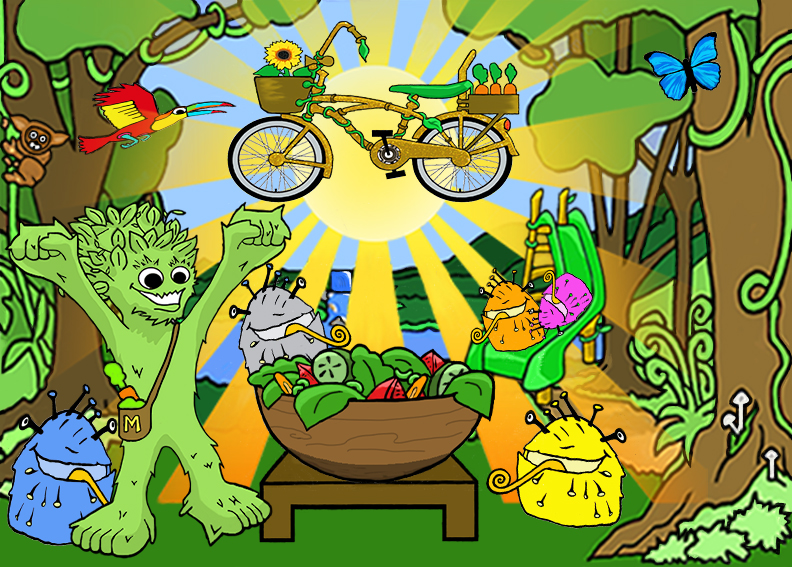 1ST GAME LEVEL- JUNGLE! COLLECT FRUITS AND VEGGIES FOR POINTS!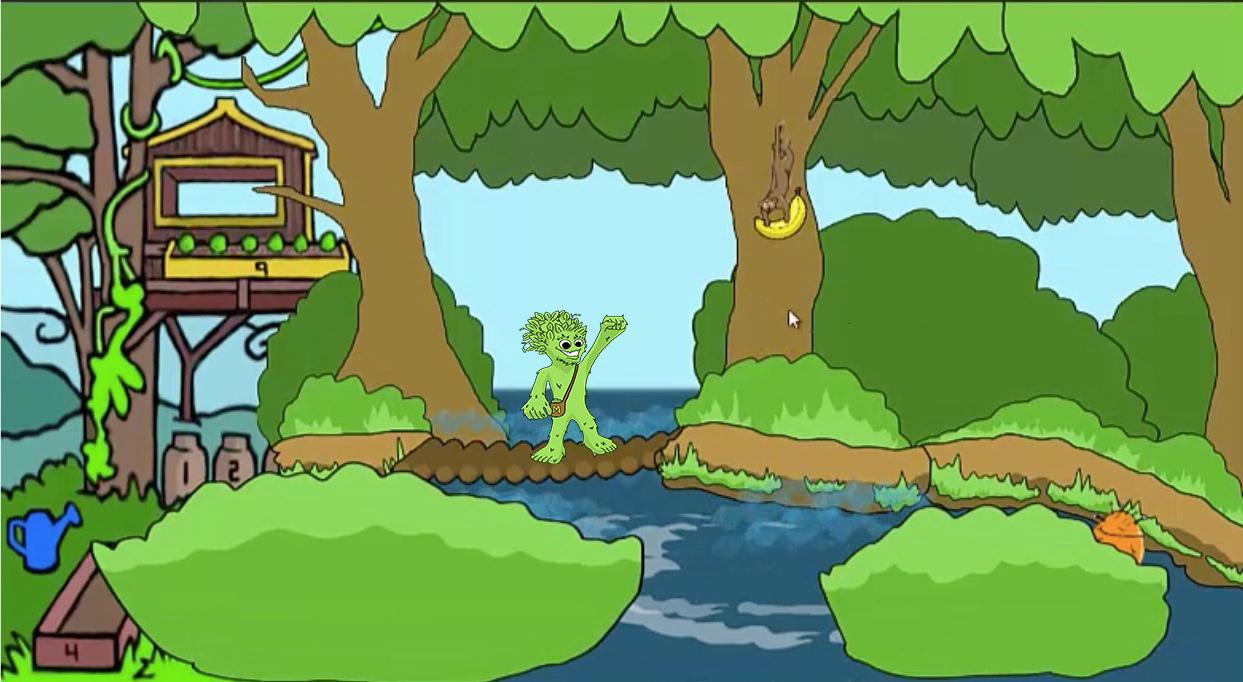 WATCH OUT FOR HUNGRY HIPPOS AND WILD RIVER RAPIDS!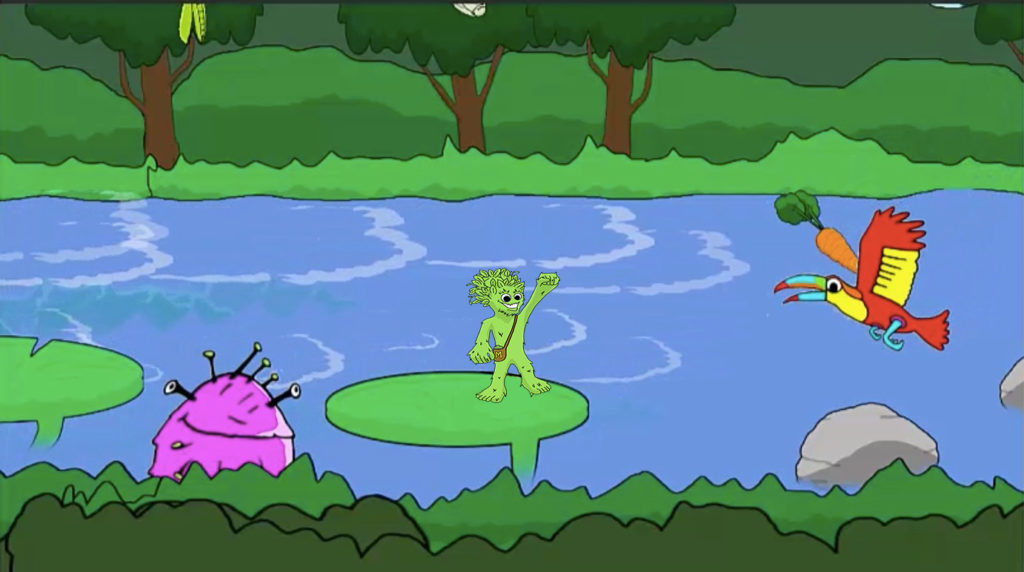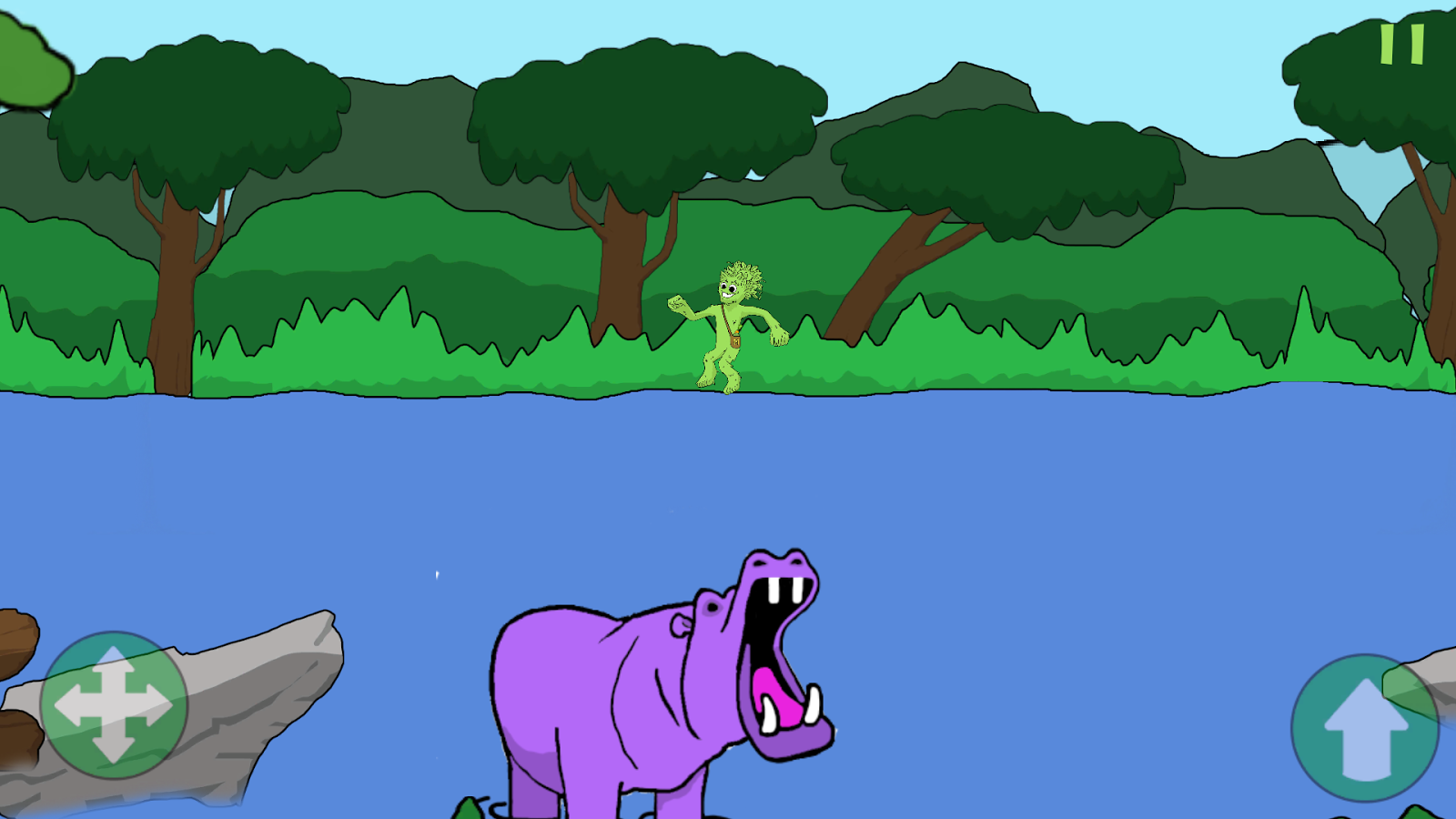 CAVE LEVEL! PREHISTORIC SPIDER SQUADS & ANCIENT CAVE WINDS!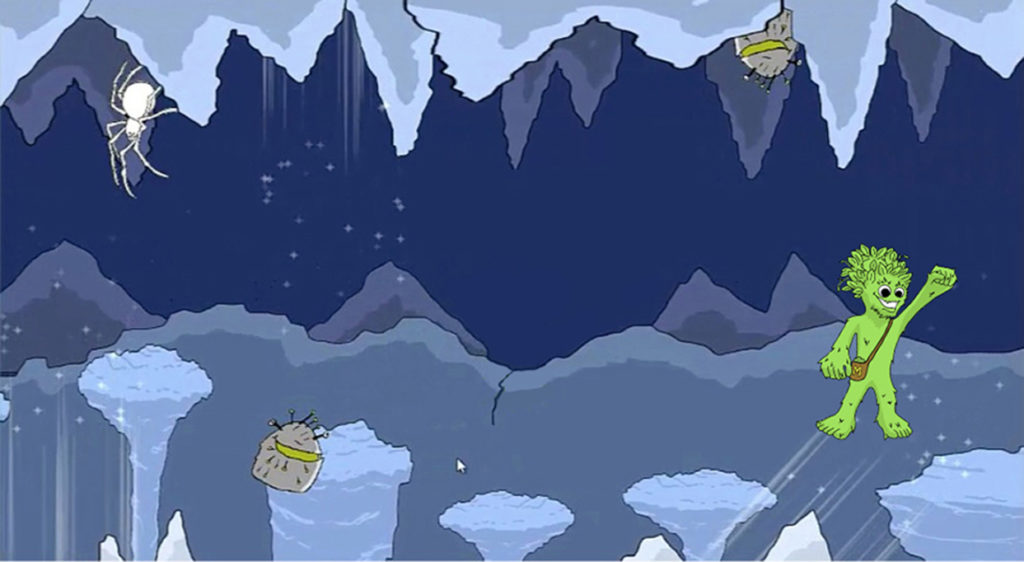 FIGHT THE BOSS AT THE KRUD CASTLE FACTORY! OPERATE THE CRANE & SUCTION HOSE SYSTEM! TRY PLATFORM JUMP PLAY!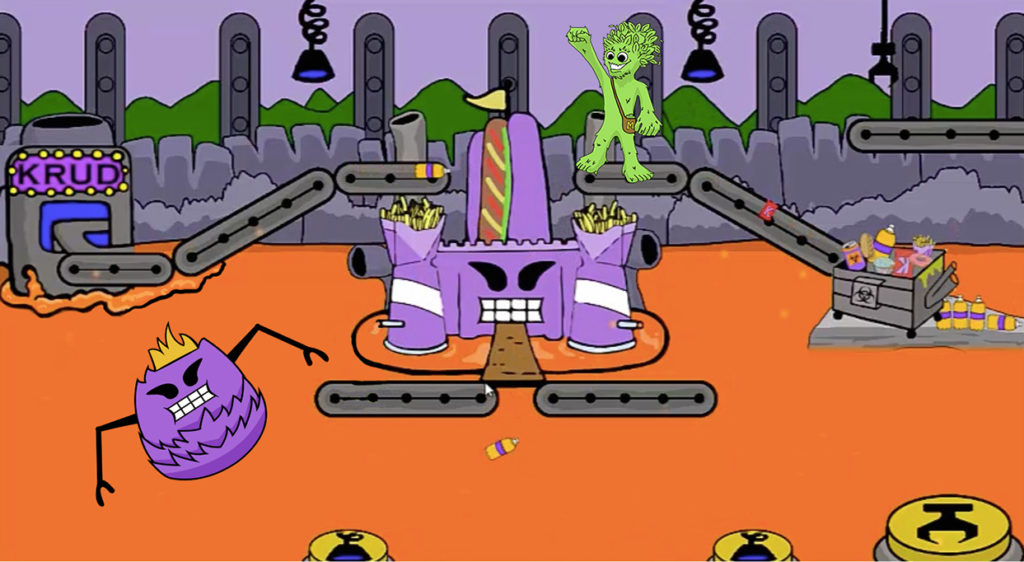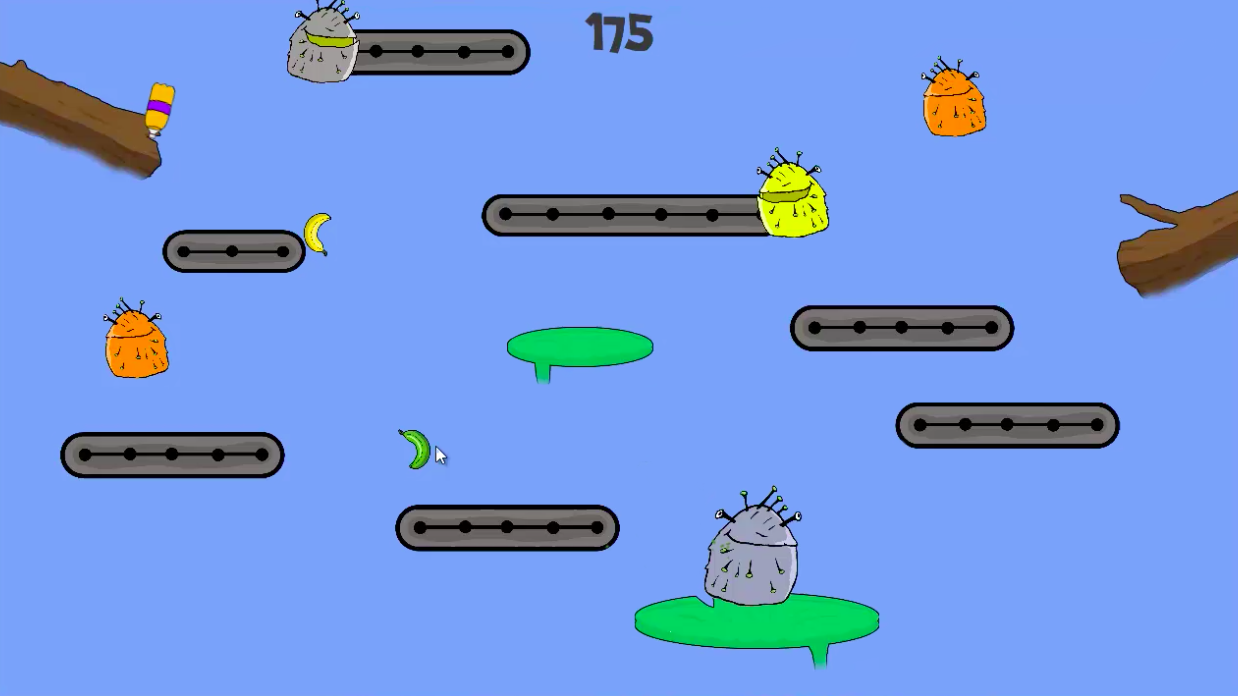 TRY VERTICAL PLAY! FLY MUNCHI'S ENVIRONAUT PAST BITING PANTHERS AND GRAB THE HEALTHY FOOD!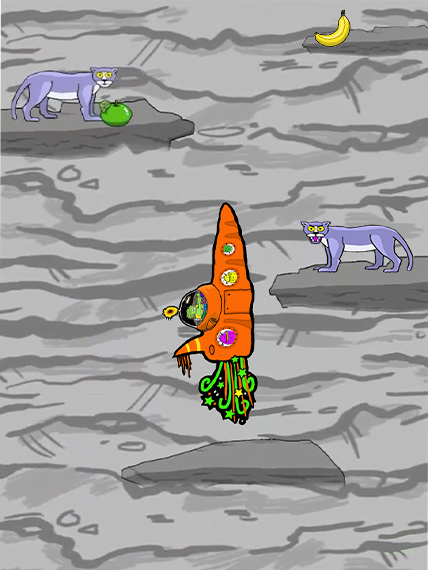 AND ONE DAY – FLY THAT CARROCKET SHIP INTO SPACE!