Welcome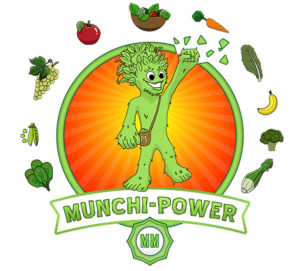 Munchimonster eats whole fruits and vegetables. He especially loves 'green grub'; spinach, peas, kale, and broccoli! He plays outdoors, plants a vegetable garden, conserves resources, and has a positive attitude!
His pals Fooey & Phartus eat processed foods and drinks, (krud grub). It gives them stomach aches and makes litter. With Munchimonster's help they slowly learn the benefits of healthy, whole, food and sustainable habits.
Join his Nutrition Mission! Obtain full Munchi-Power!